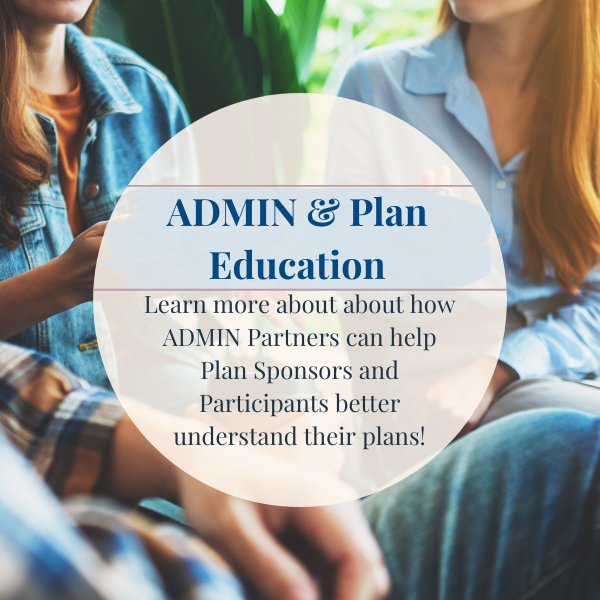 Retirement plans contain a lot of provisions and plan specific limitations. It can be overwhelming to Plan Sponsors and Plan Participants. As a result, ADMIN has received many requests to provide retirement plan education* for Employers.
As a full service TPA, ADMIN specializes in retirement plan administration for public schools, non-profits, local governments and churches.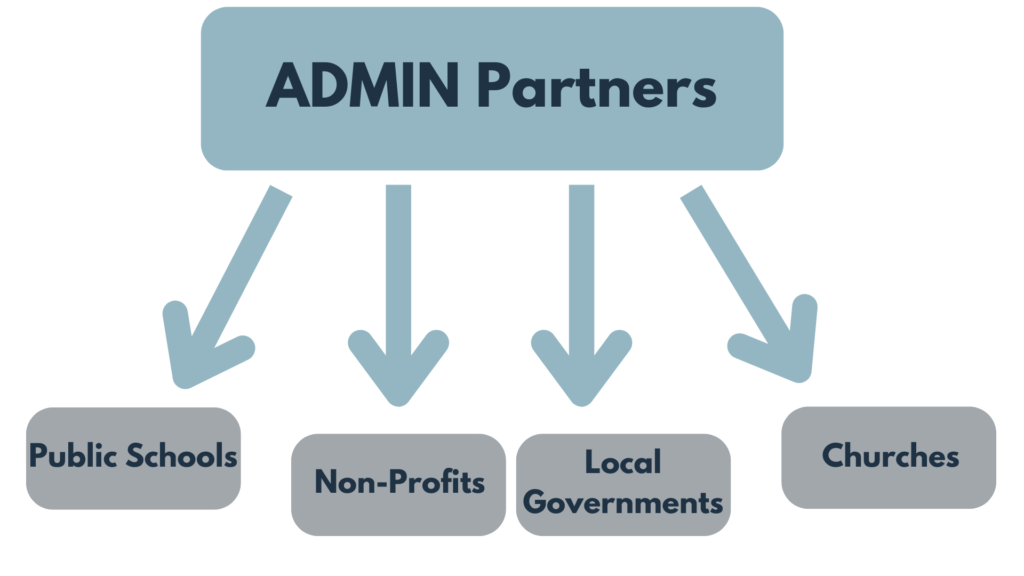 When establishing a retirement plan, Employers are looking for plan level education for their employees to help them make a more informed decision on enrolling into an employer sponsored retirement plan.
So many sponsors are provided with the necessary documents to establish a plan but are not educated on what each of the provisions mean. This creates confusion on the day to day administration of the plan. Here at ADMIN, we go through each provision and give the Plan Sponsor ample opportunities to be as informed as possible. The more informed the Plan Sponsor is the better they will relay the information to the Plan Participants. Having a TPA that holds your hand during the implementation process and maintains the plan in a fully compliant manner ongoing, can create a long standing reliable relationship between TPA and Plan Sponsor.
If you are sponsoring a retirement plan in the Tax-Exempt and government market and are unsure if your plan is compliant with the IRS, we are here to help!
For a free retirement plan consultation, please contact a member of our team at (877) 484-4400 Option 2 or [email protected] and on all social media platforms @adminpartners. Or click below for our Contact Form!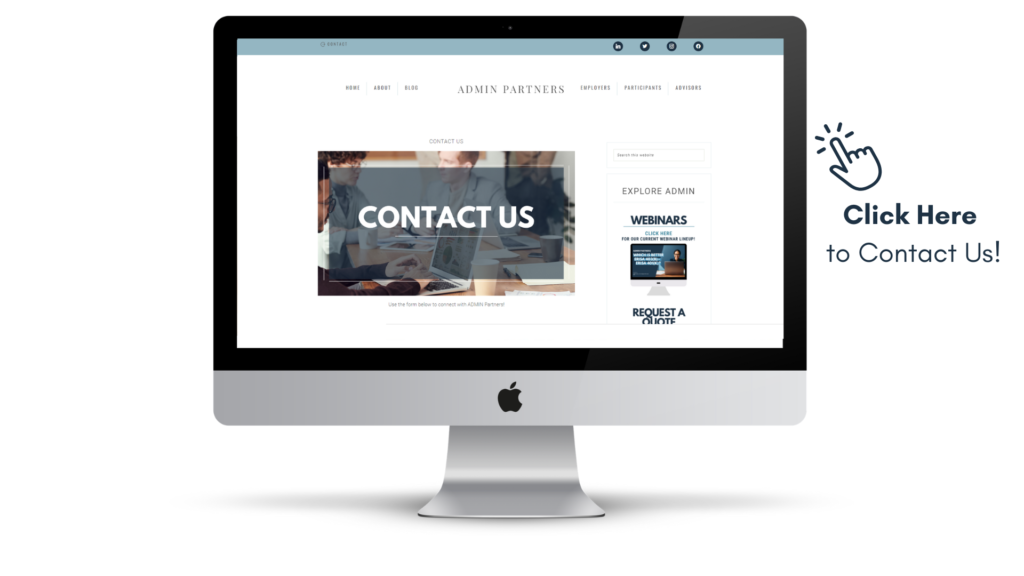 *Please note that plan level education is not investment education and advice.