Welcome back to Book of the Month! Our chosen book for July is "The Leadership Challenge: How to Make Extraordinary Things Happen in Organizations" by James M Kouzes and Barry Z. Posner.
Leadership, is one of the hardest aspects of running a business day to day. In this month's book, the subject is fully dissected through case studies and research to conclude the "The Five Practices of Exemplary Leadership Model". Each case study further exemplifies the qualities of a great leader, and no matter what industry you work in "The Leadership Challenge" is a must read!


Both Barry Z Posner and James M Kouzes are faculty members at Santa Clara University and have separately published many books about management and other topics. "The Leadership Challenge" was originally published in 1987, but the themes are still true today. It has been published recently in its 5th edition with additional case studies to further illustrate the key points. The Five Activities are "Model the Way, Inspire a Shared Vision, Challenge the Process, Enable Others to Act, and Encourage the Heart". If you want to learn more click the link below!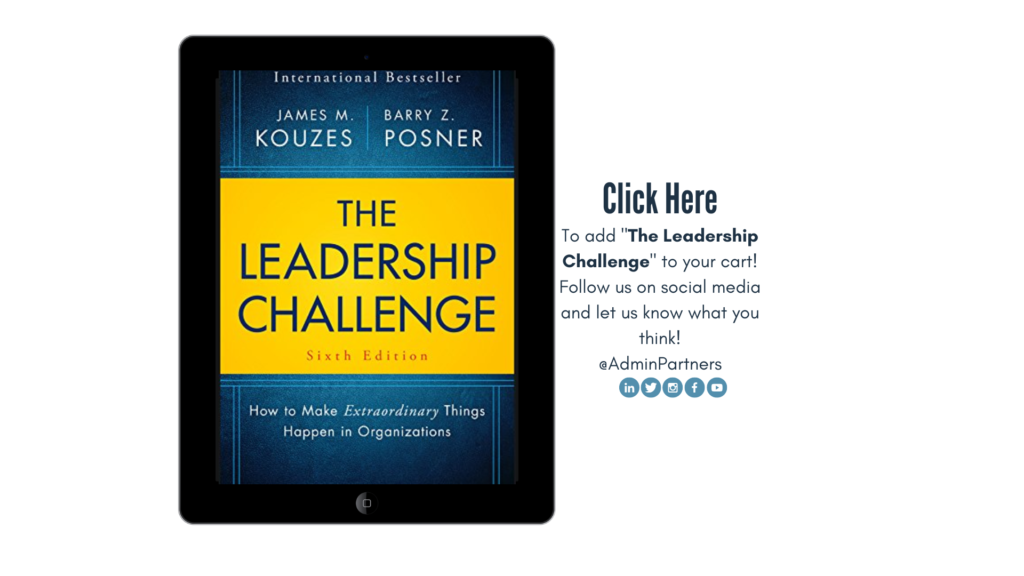 Share with us on social media what you are currently reading!