ADMIN Partners is excited to announce the launch of our Secure 2.0 Act content. Secure 2.0 was signed into law, December of 2022 and there is a lot of information to go over, so we will be breaking it down for you all in various content formats.  We will be hosting webinars, writing blog posts, and posting it all on our Social Media Platforms. Everything will be dispersed via the ADMIN blog and our social media platforms. There are many provisions that require further clarification from the IRS or the Department of Labor, but we will continue to release information as it becomes available.
Beginning this quarter we will be choosing a topic to discuss via a Webinar Series hosted by Mark Heisler, CEO of ADMIN Partners and Greg Verna, our National Sales and Client Engagement Manager each quarter this year. This will be a great opportunity for financial advisors and planners to get an insight on the impact Secure 2.0 will have on our industry. This is also a great opportunity for plan sponsors, or prospective plan sponsors to get a greater insight on the changes coming to different retirement plans and how ADMIN can assist.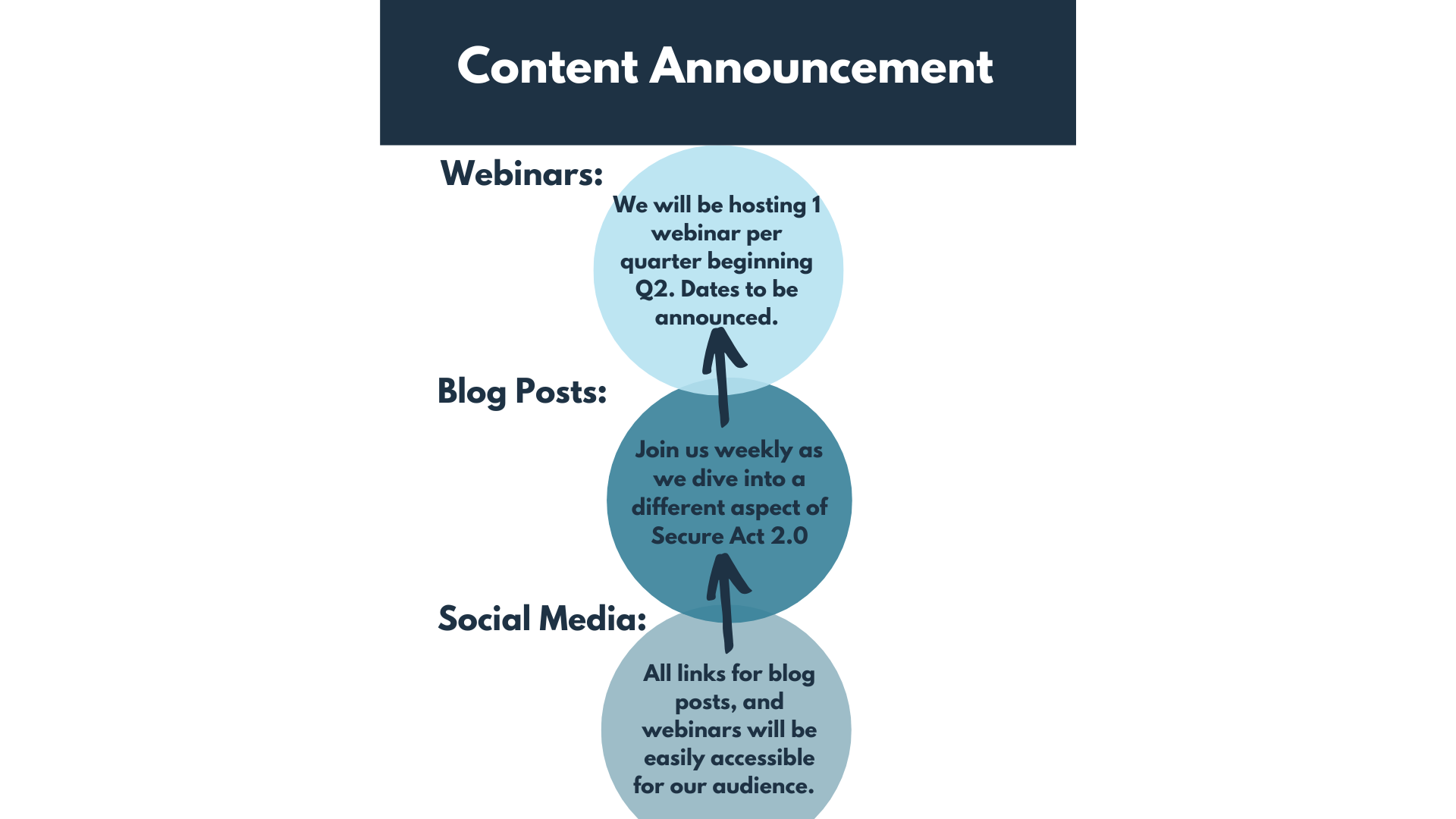 If you have any suggestions of topics, reach out to us via email at [email protected] or on our social media platforms, @adminpartners. Follow us for updates, and keep an eye out for the Second Quarter webinar announcement coming soon!
Click below to follow us on Linkedin.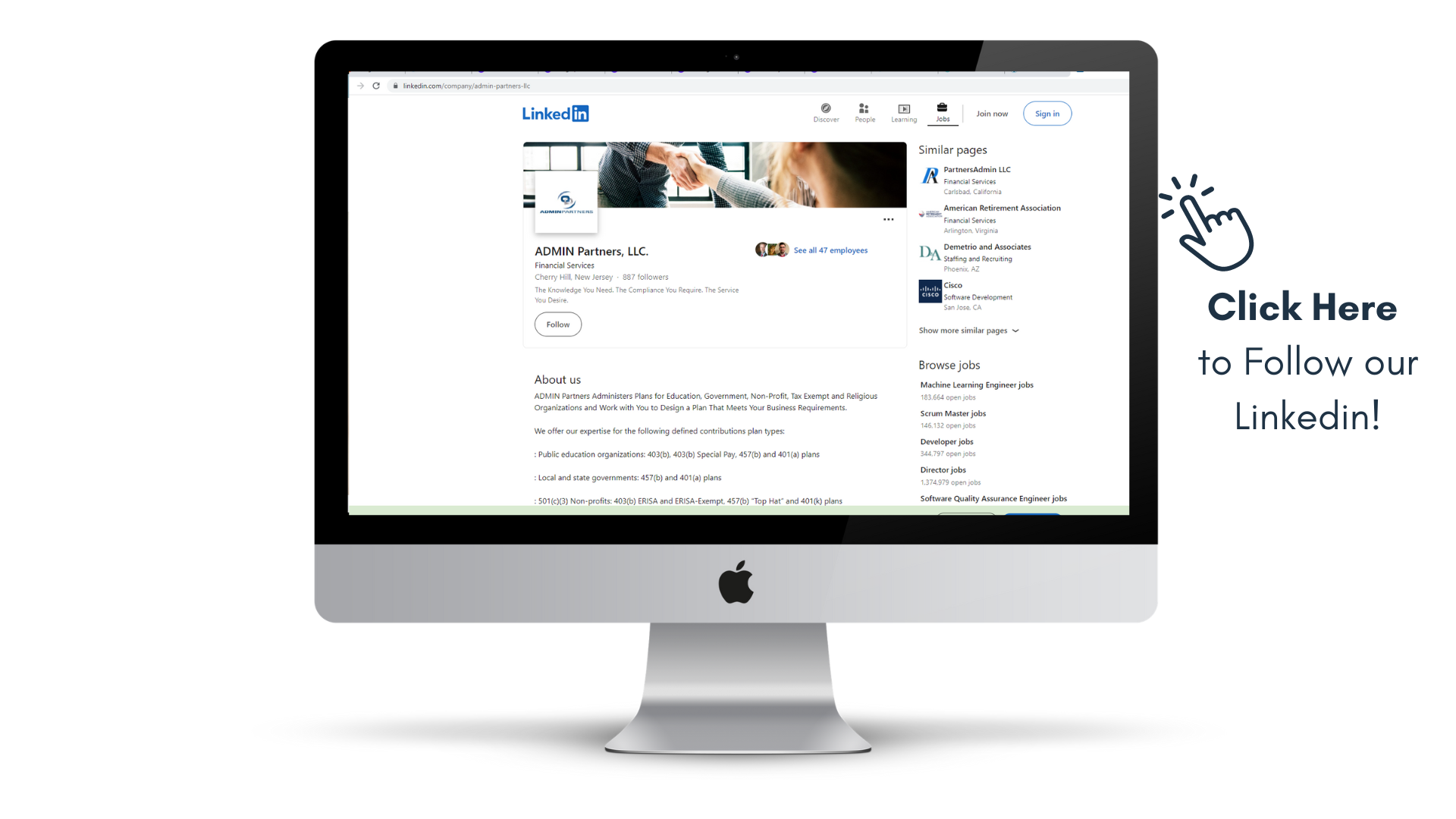 Click below to follow us on Instagram.