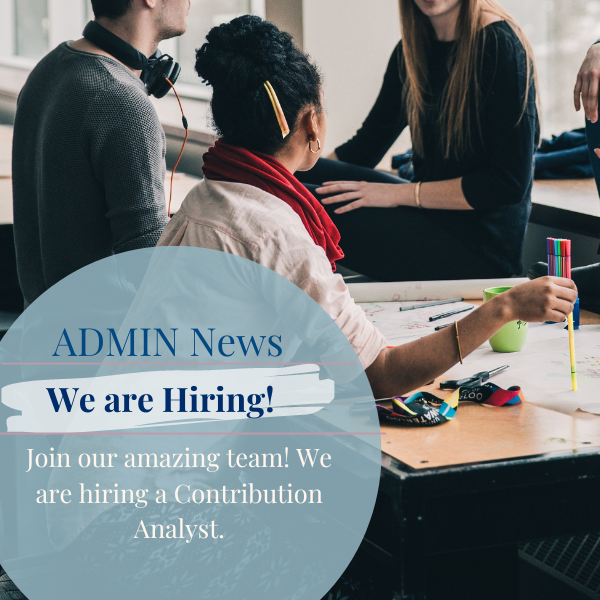 Join our amazing team today! We are currently hiring for a Contribution Analyst. It is a full-time position in our Client Services department.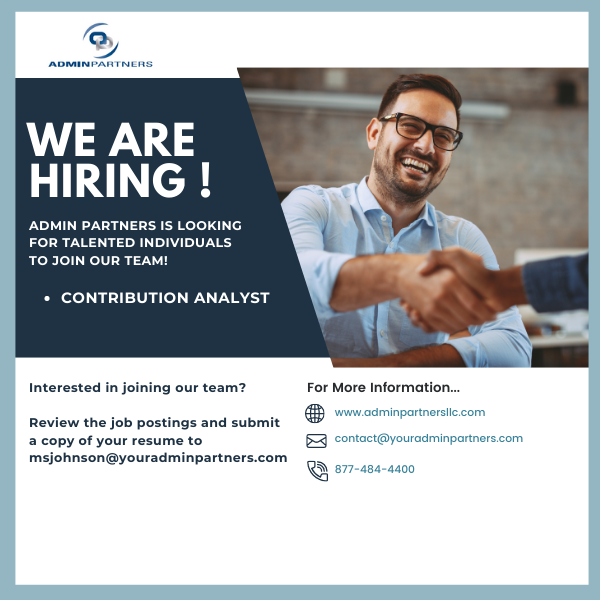 Candidate must be highly motivated and have the ability to interact well with a diversified group of employees in a team environment. Knowledge of retirement plans a plus but not a requirement. Candidate should also be well organized, have great attention to detail and the ability to set priorities and meet deadlines. Proficiency with Microsoft Office. Experience with financial and workflow management systems preferred. Fluency in Spanish is a plus.
If this sounds like you or someone you know click the link below to fill out the online application or send in your resume to contact@youradminpartners.com. Follow us @adminpartners on all social media platforms and stay connected for more ADMIN News!