Join us for our Webinar Series 2023!
Our webinar series is back and you're invited! In depth webinars will be hosted by ADMIN's National Sales and Client Engagement Manager, Greg Verna, on retirement plan compliance and administration. ADMIN's focus on tax-exempt and government retirement plans allows us to share our expertise to Financial Advisors working in this unique market. This year If you are a financial professional interested in learning more, ADMIN is hosting quarterly webinars on various retirement plan topics including retirement plan options for charter schools, a comparison between ERISA 403(b) and ERISA 401(k), and an overview on church plans. Our objective with these webinars is to ensure advisors have up-to-date education on retirement plan administration so they can best service their plan sponsor clients. The full list is below, click the link to register! Do not forget to add the invitation to your calendar!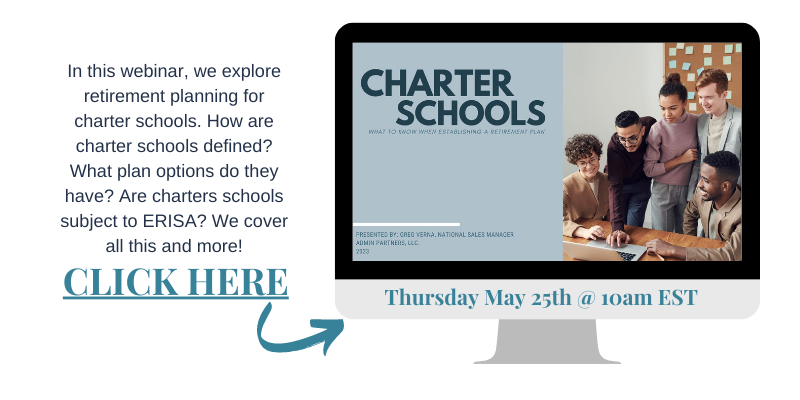 Keep an eye out this summer for our Third Quarter webinar announcement which will include Secure ACT 2.0.
---
Stay connected with us for more ADMIN Partners news and industry information! Follow us @adminpartners on all social media platforms.