Secure 2.0 was signed into law, December of 2022 and there was a lot of information to cover. Our workshops went over all the pertinent optional and mandatory provisions that were allowed under SECURE ACT 2.0. With this in mind, we curated and hosted 20 sessions for Church and other Religious Groups, Government, ERISA Exempt, ERISA, and Public Education plan sponsors. The sessions were hosted by Greg Verna our National Sales and Client Engagement Manager or Mark Heisler our firm's CEO.
We have concluded our first SECURE 2.0 ACT workshop webinar series. Thank you to those of you that joined us live! If you missed it, do not worry we did record one session for each employer group. Go ahead and watch, click a session below!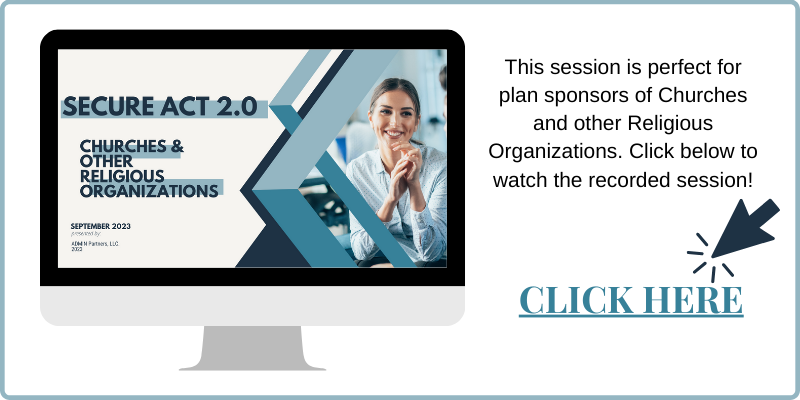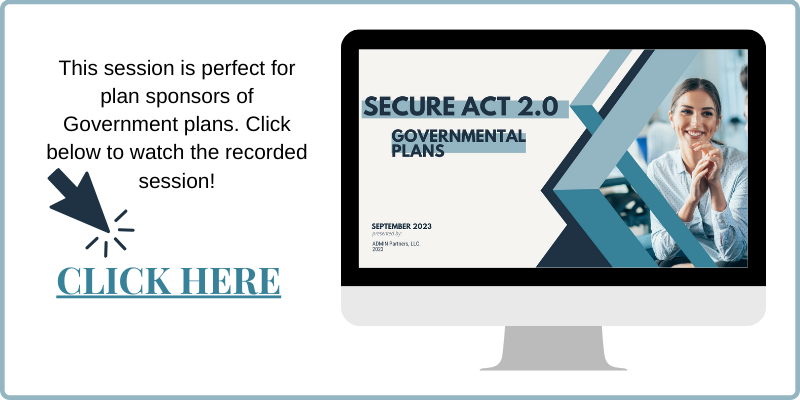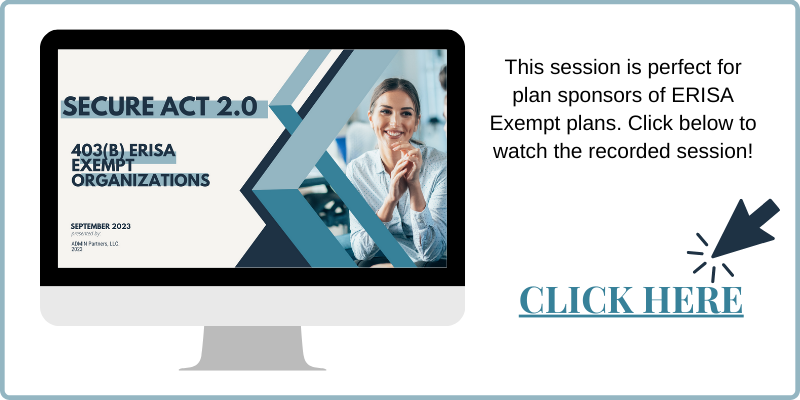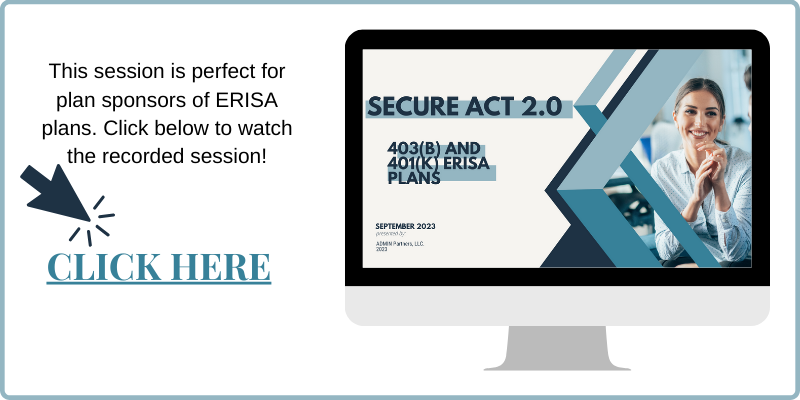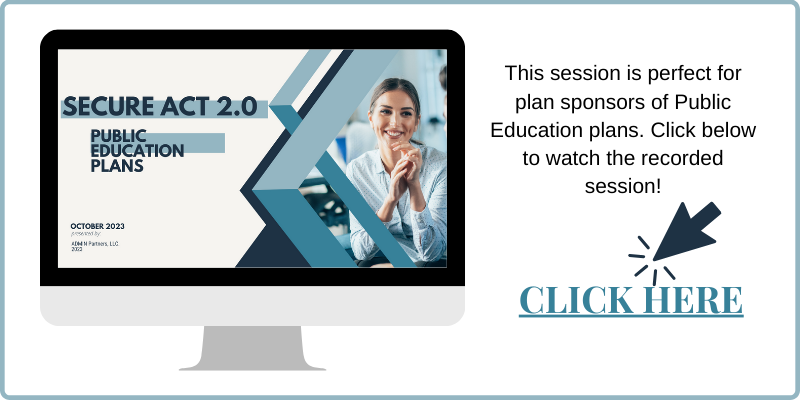 If you have any questions please reach out to our team via [email protected]
Keep an eye out for more SECURE 2.0 ACT content, as we receive updates we will relay that out to you.
---
Follow us on all social media platforms @adminpartners for more ADMIN and industry news.